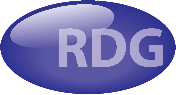 Specialist in tractor
restoration and re-sprays

Call or e-mail with your enquiry, to discuss
your requirements, or to ask for a quotation:
Rich Gunn
RDG Tractor Restoration
Ridgeway Farm
Morchard Bishop
Crediton
Devon
EX17 6SJ
© RJA WebDesign 2011-2019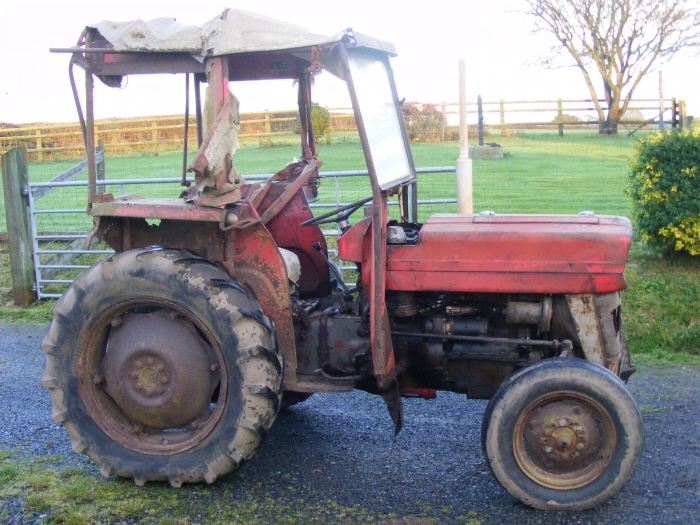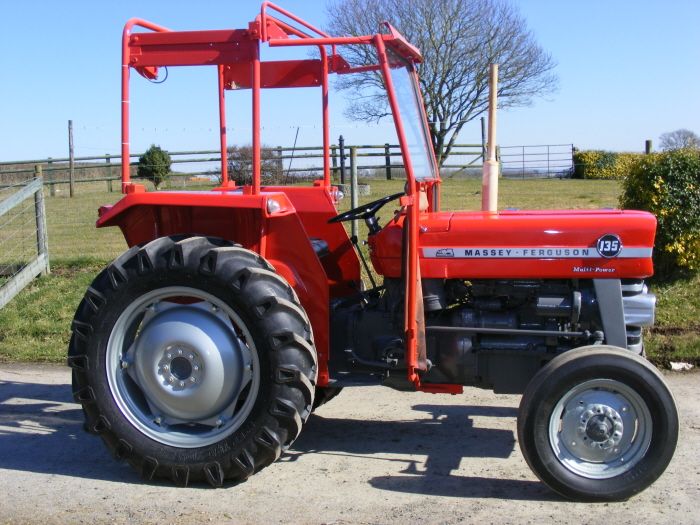 Drag the cursor across the picture to reveal 'before' and 'after' restoration.
Costs of running a farm are high and rising all the time. The ever increasing prices of farm machinery really aggravate the situation, with new tractors, priced from £16,000 to over £100,000, or a good used-condition tractor from £10,000 upwards. The many computer controlled systems, essential to the running of the machine, will probably also need attention or replacement in time, leading to further high costs.
However, if you have an older modern tractor (1980s onwards) in your fleet, which is mechanically sound and runs well, but its overall appearance needs attention, then a part/full re-spray or restoration could be the answer.
It will improve all aspects of your tractor, resulting in a vehicle which no longer appears tired, worn out and inefficient. Safety concerns, arising as a result of sharp edges and loose or missing panels, will have been dealt with, and comfort for the driver will have been improved.
I can carry out panel repairs, part/full re-sprays or restoration to your tractor which will make it look like new again and last for many more years to come, saving you the expense of buying a new or used tractor.
So, WHY BUY NEW WHEN A RE-SPRAY WILL DO?
I also carry out work on handlers, trailers and machinery, at a fraction of the cost of buying new!
Many tractors I have restored were running well but in need of restoration. They had been part of the farm from new and held sentimental value for their owners. In other cases, restoration of an appreciating classic or modern classic tractor in the fleet, has been seen to be an investment and my customers have been very pleased to see them restored to their former glory.
So, if you have a tractor or piece of machinery that you would like to be re-sprayed to improve its appearance, prolong its use and save on the cost of buying new, please contact me to discuss your requirements and get a free estimate.