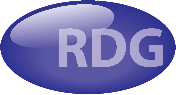 Specialist in tractor
restoration and re-sprays

Mobile: 07743 845169
Home: 01884 250010
e-mail: rich@rdg-tractor-restoration.co.uk
Call or e-mail with your enquiry, to discuss
your requirements, or to ask for a quotation:
Rich Gunn
RDG Bodyworks
Ridgeway Farm
Morchard Bishop
Crediton
Devon
EX17 6SJ
© RJA WebDesign 2011-2019
Established in 2003, the business is owned by Richard Gunn who operates from his workshop in the village of Morchard Bishop (not far from Crediton) in Devon.
Over the years Rich's reputation has grown. He has restored many tractors including from the 'Michael Thorne Collection'. Michael has recommended Rich's workmanship to other tractor owners and many satisfied customers have passed on contact details for RDG Bodyworks. Many of Rich's clients are repeat customers.
Although specialising in work on tractors, Rich will carry out work on a range of machinery and vehicles.
I come from a farming background and have always been interested in tractors – now I have a passion for restoring them!
I trained as an engineer and self-taught as a panel beater and sprayer. For three and a half years I ran the bodyshop section in a company specialising in the manufacture of horse lorries.
I enjoy running my own business and have carried out a wide range of work from small repairs to full concourse restoration. I carry out work on tractors from vintage to modern day, handlers, diggers, trailers and machinery. Trade work is also undertaken.
I take pride in my work and customer satisfaction is a high priority. I complete jobs to a high standard at a competitive rate.
I look forward to discussing your requirements whether your tractor is vintage, classic or modern.
Rich Gunn